MAUMELLE, Ark. -- Maumelle Middle School will host its annual showcase on Tuesday, January 28. This event is an opportunity for new student recruitment and a parent education night.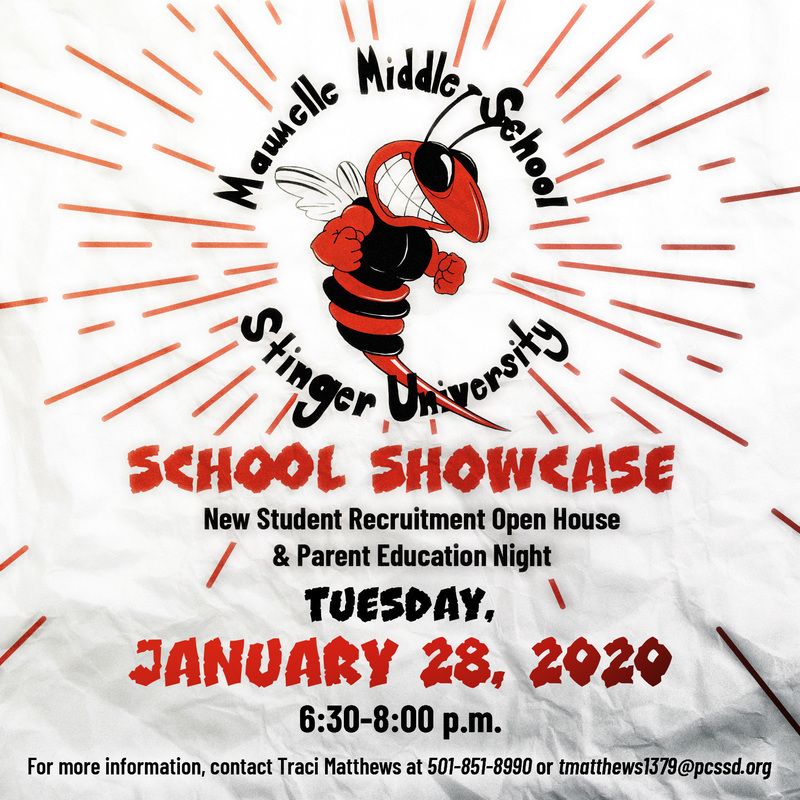 This is a great opportunity to have your questions answered by Maumelle Middle staff. Parents and prospective students can meet teachers and administrators as well as take tours of the school.

Come celebrate at this fun & festive event introducing your prospective 6th-, 7th-, or 8th-grade middle school student to dozens of new academic programs, clubs, athletics, organizations, and activities!
Bring the whole family, and join us for free refreshments! Visit information stations and take home a prize!
The event will take place at Maumelle Middle School which is located at 1000 Carnahan Drive in Maumelle. Again, it will take place on January 28 from 6:30 p.m. - 8 p.m.
For more information, call 501-851-8990 or email Traci Matthews, Teacher Librarian at tmatthews1379@pcssd.org